Camping with activities Dinan
Children's club of the campsite
Our Kiwi-Kiki" kids club takes place during the school vacations of April zone B, from Monday to Friday from 10:15 am to 12:15 pm (from 4 years old) on the campsite Bretagne le Bocage du Lac .
This Children's Club is free for all the children of the campsite.
Treasure hunt,
DIY,
Dancing, camping dance, carnival,
Make-up,
Pancakes,
Mini show, fairground games, etc.
Definitely the best place to meet new friends on our campsite.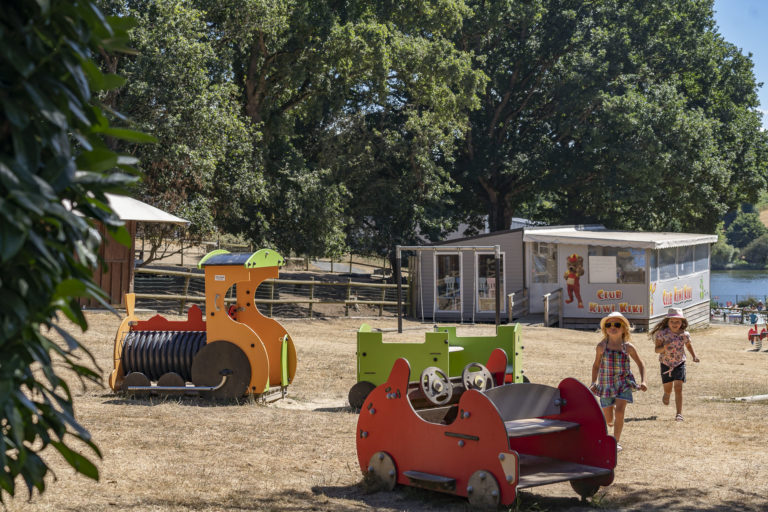 Camping with fishing pond
Jugon les lacs, located in the north of the Côtes d'Armor is a "Petite Citée de Caractère". Its lake of 70 hectares is dedicated to the lovers of the fishing of the roach, b>bream, tench, carp, pikes or pikeperch…
With family or friends, enjoy more than 300 hectares of lakes, ponds and rivers to practice fishing in an extraordinary setting. (Information on the pond of Jugon-Les-Lacs)
Animations on the campsite at Bocages du Lac
A campsite with a friendly and family atmosphere in Brittany.
Throughout the day, we offer a wide range of activities and entertainment for young and old at the Bocage du Lac campsite.
Take advantage of the different mountain bike rental packages that are available depending on the length of the ride you choose.